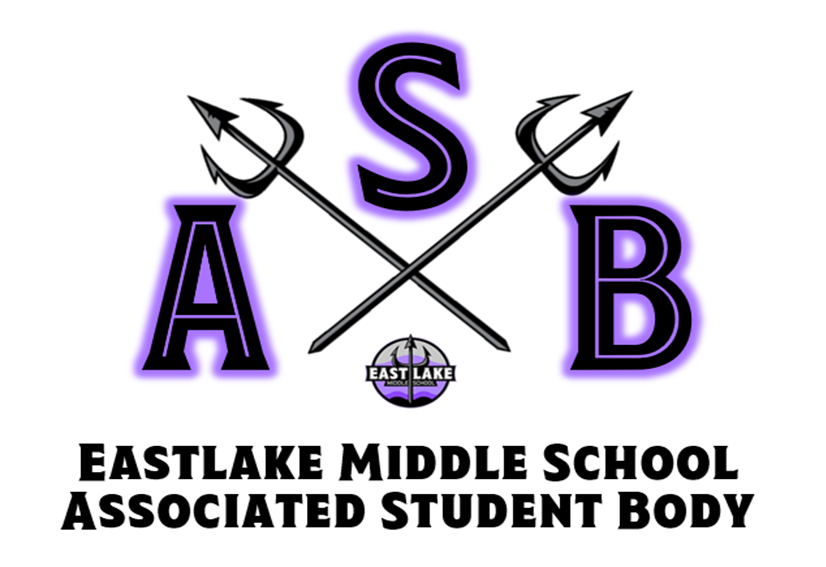 ASB Advisor: Derrick Almero
Derrick.Almero@sweetwaterschools.org
The ASB is a vital component of every school. At EastLake Middle School, the ASB is responsible for a variety of tasks. Click on the site below to recieve all of your ASB news and information.
https://sites.google.com/sweetwaterschools.net/elmasb/home
The ASB is a student organization. Working closely with administrators and an advisor, ASB students are the school's leaders. ASB elections are held each spring and a cabinet is chosen for the following school year. These students are enrolled in one period of ASB during their eighth grade school years. Prospective ASB members must have high scholarship grades and model citizenship.
Please use the ASB section of the website to learn more about:
Spirit days and upcoming events
The student store
Important ASB related forms/documents
For more information about the EastLake Middle School ASB, please contact Derrick Almero @ Derrick.Almero@sweetwaterschools.org.