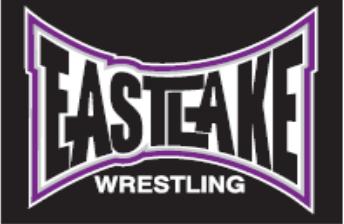 MISSION STATEMENT
Welcome to the Home page of Eastlake Middle Wrestling. We want to create championship level wrestling programs in Eastlake Middle.
Our mission is to promote excellence in wrestling by adding positive adult leadership in the lives of wrestlers in the community of Eastlake, by dedicating a commitment to wrestling through a fun and challenging experience at both practice and competition, by emphasizing sportsmanship, by building wrestling skills, by respecting others, by engaging in physical fitness, by setting reachable goals, by fostering a "can do" attitude and strong work ethic, and by supporting each other. We strive to not only build great wrestlers but also productive members of our community.
Last year's season was great, Triton Wrestling team took first in 4 out the 5 team competitions we entered.  Next year the seventh graders are ready to step up and continue the Eastlake way.  The eighth graders will be getting ready for high school.
| | |
| --- | --- |
| First in: | Second in: |
| SUHSD Middle School LeagueOceanside Team Dual TournamentEscondido Team Dual TournamentSan Clemente Western Regional Championship | Escondido Middle School League |
TEAM:
No cuts, weekly participation within the school to establish a ladder to establish by weight divisions.
PRACTICES:
Practices Monday and Wednesday 4:30-6:00 p.m. at Eastlake High School wrestling room.
WEIGHT CLASSES:
70, 75, 80, 85, 90, 95, 100, 105, 112, 119, 126, 132, 138, 145, 154, 165, 175, 190, 210, Heavyweights over 210 to 235
LENGTH OF MATCHES:
In dual meets or tournaments competition, matches shall be three (3) rounds, 90 seconds each.